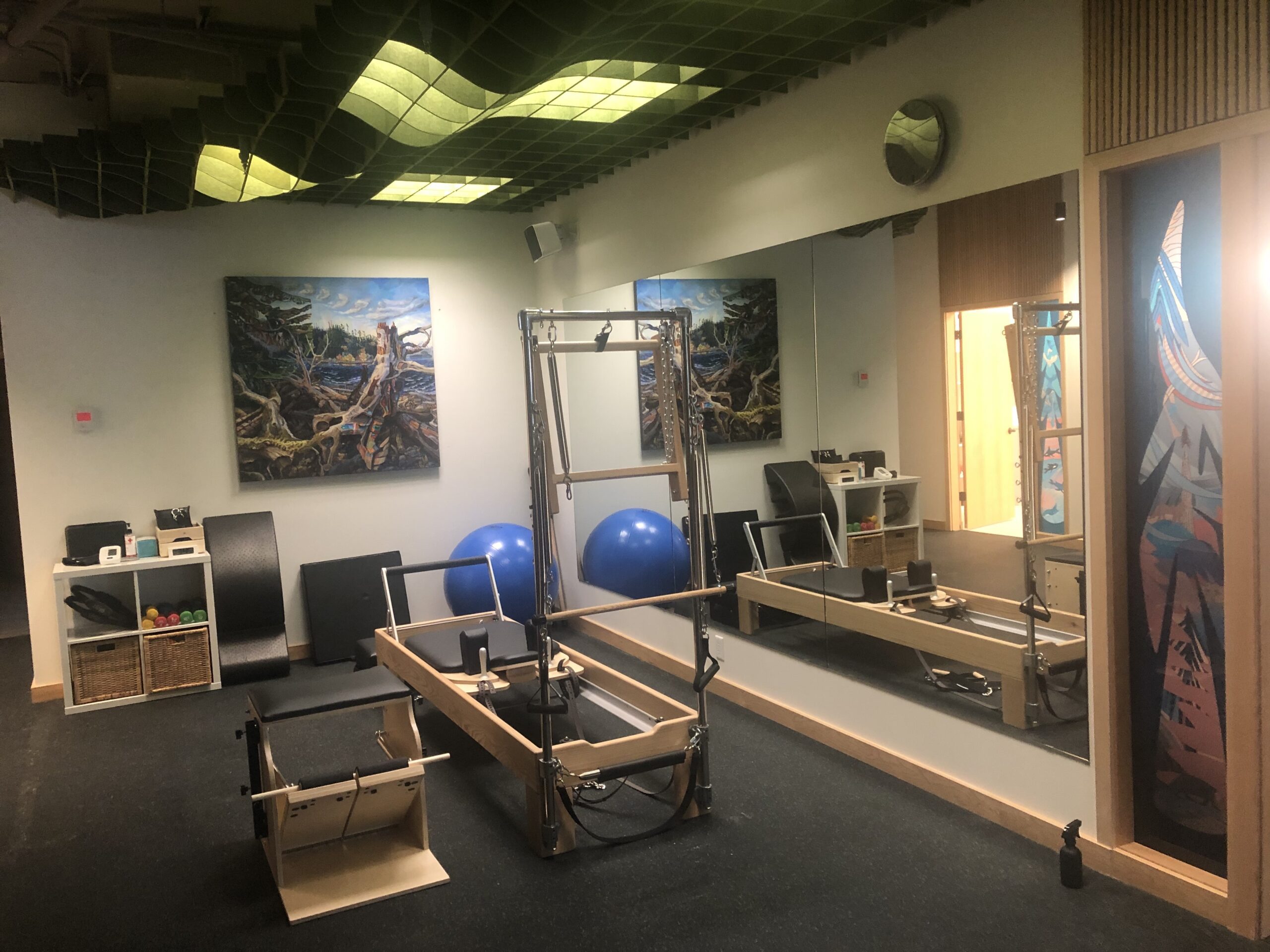 Pilates was invented by Joseph H. Pilates who was born in Germany in 1883. Unfortunately, Joseph Pilates was unwell as a child with rheumatic fever, asthma, and rickets. He overcame these limitations by developing his own program of exercise and bodybuilding. Joseph Pilates was interned during World War 1 and during this time he refined his system of exercises that he called Contrology. After the war, he and his wife Clara opened a fitness study in New York, sharing with the New York City of Ballet. By 1960's their style of exercise was quite popular and became known as pilates.
What is Modern Pilates about?
Pilates movement principles have evolved to include whole body movement, breathing, balanced muscle development, concentration, control, precision, and rhythm. Goals include coordination, strength, mobility, efficient and flowing movement, self awareness, a sense of well being and enhanced quality of life.
What is my Pilates education?
Jenna has training in Stott Pilates, which was founded in 1988 by Moira Stott, a ballet dancer who opened a studio in Toronto Ontario with her husband. She also has training in Polestar Pilates, which was founded in Miami in 1992 by Brent Anderson, Physiotherapist/Phd, and Elizabeth Larkam, Feldenkrais practitoner. Jenna has been using pilates as part of rehab since 2008.
At Tall Tree Health in James Bay in Victoria BC, we have a reformer machine with a cadillac tower and also a stability chair that can allow unique exercises to help with your rehab. We also have small equipment for mat exercises that can be done anywhere including at home.
Pilates Rehabilitation
Pilates exercises can be individualized to help you with:
connecting to your muscles
building strength
relaxing muscles & reduce guarding
noticing what positions help relieve or reduce pain
PIlates exercises can be simple & done at home on a mat, which is nice if you are just starting out.
Pilates equipment (stability chair, reformer, trapeze or cadillac) can also be helpful to learn concepts like relaxing your back, organizing your neck & shoulders and breathing. New ways of moving can help your body learn new things.